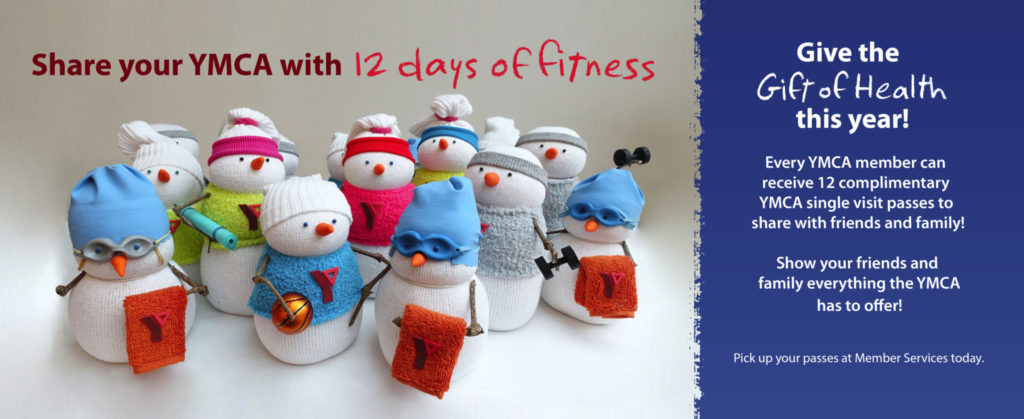 GIVE THE GIFT OF HEALTH THIS YEAR.
Show your friends and family everything the YMCA has to offer!
YMCA members can receive 12 single visit passes to share with friends and family this holiday season. Enjoy these healthy activities together:
Get a free orientation from one of our personal trainers
Relax in one of our many yoga class options
Try Fitness On Demand – our virtual group fitness classes
Experience the thrill of ZUMBA with Sandra in the Studio
Test out your drumsticks and rhythm with Nikki for pound
Happy Holidays.