Fort St. James Services
The YMCA of Northern BC is a charity dedicated to promoting healthy living, fostering belonging, inclusion, and connection and helping children, families, and seniors thrive! We are committed to meeting the unique needs of each community we serve; we are here to meet the needs of the community of Fort St. James through camps and child care services.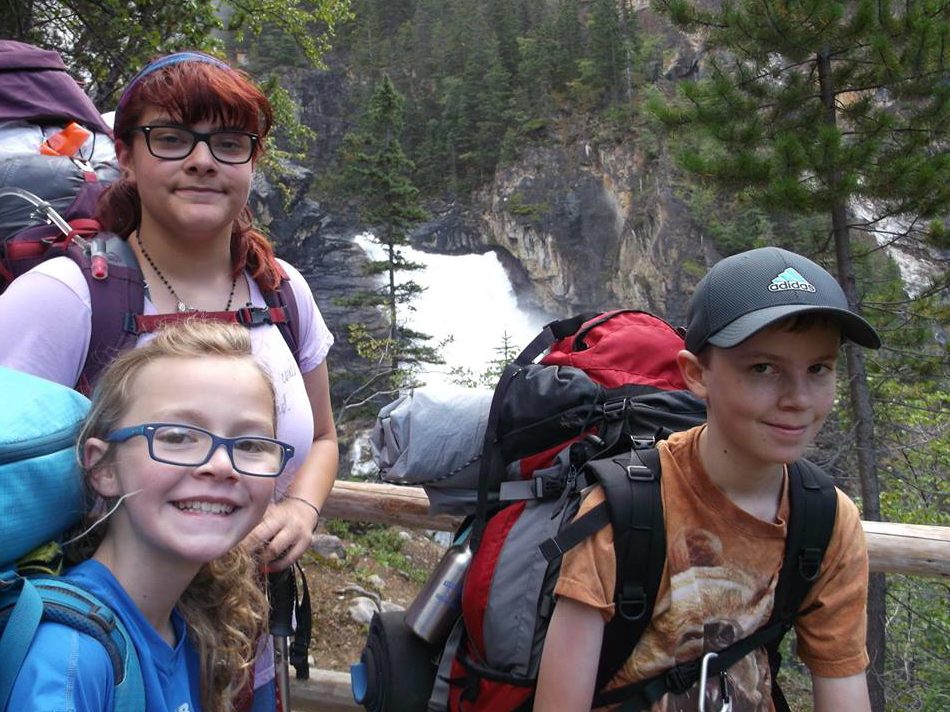 Summer Camps
YMCA Summer Camps are where summer happens! We believe that connection to nature is fundamental to helping children thrive, which is why we offer a program for ever stage of child's journey. Camp Kanannaq, located on the beautiful and quiet Nukko Lake, is the perfect setting for your child to find new friends, discover new experiences, and create new memories that last a lifetime. Our enthusiastic Counselors will build positive relationships with each camper in our inclusive camp community that focuses on the YMCA Core Values of honesty, caring, respect and responsibility.
Important Links
Five- Day Schedule for Mount Robson Vanderhoof & Fort St. James
Departing from Vanderhoof & Fort St. James
| | |
| --- | --- |
| Day One | Introduction & Goal Setting |
| Day Two | Depart for Mount Robson |
| Day Three | Mount Robson |
| Day Four | Mount Robson |
| Day Five | Strike Camp & Return Home |
Aurora Leadership Program
Aurora Leadership empowers youth in a safe environment to build a solid foundation of leadership and technical skills in outcome-based facilitation. This ten-day program for youth ages 13-15 teaches campers leadership theory through opportunity and reflection as well as the technical skills associated with delivering camp activities such as fire building, shelter construction, map reading, trip planning, t-rescues and more. Campers will build confidence as they lead and gain the knowledgable outdoor and backcountry skills through a series of day-trips and leadership placements. During the second week, campers will depart on an out trip experience to the Bowron Lakes, Mount Robson or Carp Lake. Outtrips will include camp set-up, meal preparation, hiking, campfires, and personal reflection with an emphasis on camaraderie and personal growth that supports campers to learn, grow, lead and thrive.
Learn more about YMCA Camps here.
We believe that every child deserves the opportunity to attend camp, which is why our YMCA Strong Kids Campaign financially assists 1 in 4 campers to attend our summer camp programs. Don't let a child you know miss out on the opportunity of a life time. Apply for a campership and give them the confidence they need to thrive.
Child Care
As the largest not-for-profit provider of child care in Canada and with nearly 40 years of experience, the YMCA of Northern BC offers high-quality child care programs for infants, toddlers, preschool and school aged children. We understand that families have many demands and we believe that every child deserves a safe place to grow, which is why we offer a variety of options to meet every family's needs. We know that choosing child care is a big decision and that parents want to know that their child is safe and well cared for while having fun- that your child care is a place your child wants to go every day. Our highly trained Early Childhood Educators partner with parents to support each child's development and provide families with the security of knowing their child is in a safe and nurturing environment during these formative years. The YMCA of Northern BC was awarded the 2014 Child Care Awards of Excellence by the Ministry of Children & Family Development for their outstanding work on behalf of children and families in Northern BC. YMCA Child Care is your child's home away from home, located at the Vanderhoof Integris Community Centre.
YMCA Preschool in Fort St. James
Our small group philosphy will allow your child to recieve the individual attention they need as they learn through play exploring the indoors and outdoors, music and movement, sensory, stories, puzzles, blocks, dramtic play and leanring to play with others. Each day children will enjoy circle time and outdoor play. Our caring and experienced staff will assure your child is kindergarten ready with the fundamentals they need to be successful.
Contact Our Fort St. James Office
349 Stuart Drive West
250-996-0320
YMCA Early Learning Multi-age Child Care in Fort St. James (0-6 years)
Our Provincial award winning Child Care programs are your child's home away from home. Our highly skilled staff are trained in early childhood education and are truly passionate about children. At YMCA Child Care, your children will enjoy healthy snacks, daily outdoor play and will spend the day engaged in learning with our no screen time policy. Our caregivers will guide your children through their early development to assure they are kindergarten ready to allow them to be successful for years to come.
Contact Our Fort St. James Office
349 Stuart Drive West
250-996-0320