Welcome to the YMCA of Northern BC
What's New at the YMCA
Darci Stead
YMCA selected as operator of the new Margaret "Ma" Murray childcare facility FORT ST. JOHN – School District 60 (Peace River North) is pleased to announce that the YMCA of Northern British Columbia will be the [...]
Tara Legault
YMCA Camp Kanannaq is excited to announce that we are once again going to be selling beautiful, locally grown flower arrangements and poinsettias, in order to support our programs. By purchasing a beautiful winter arrangement, you [...]
DUC
The YMCA of Northern BC is excited to open the YMCA Lac Des Bois Family Development Centre, home to 81 new child care spaces.
YMCA selected as operator of the new Margaret "Ma" Murray childcare facility in Fort St. John!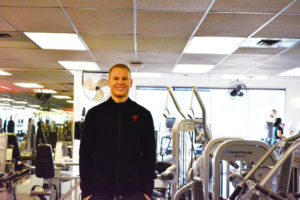 Coming this Spring – Group Strength Training and Personal Training certification courses.
Take a 3D Tour of our Child Care Facility & Fitness Centre!
Take a 3D Tour and learn why so many people call the YMCA their second home!
Subscribe to Our Newsletter